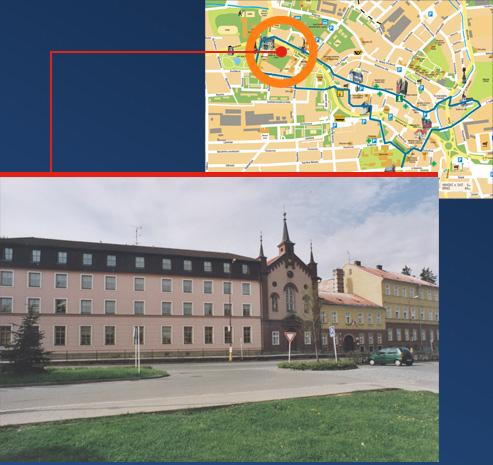 23
Sisters of Mercy convent
Svitavy native Thomas Christ, theology professor in Olomouc and canon at St. Stephen's Cathedral in Vienna, brought the first members of the Sisters of Mercy of St. Vincent DePaul to Svitavy in 1867.
Their convent was built in Svitavy's Nové Město and charges were sent here beginning in 1871. The Order house was consecrated in 1868 and was expanded in 1874 to include the Late Classicist St. Vincent's Chapel. In 1876 an adjacent building was purchased to set up a children's asylum. The Order members tended to the ill, children, particularly young babies, and later even the elderly. The convent was never big; in 1935 eleven sisters worked here. A total of 40 sisters left during the German deportation.
The majority of new sisters came from Slovakia. After a long dispute with the offices the sisters left the Institute of Social Care in Svitavy in 1988 and relocated to the convent in Mendryka. A few remaining sisters stayed active here during the 1990s, but in 1997 they left the city for good. Over the past years the Institute of Social Care has undergone reconstruction and the addition of a new floor. The facility has been renamed the Home at the Crossroads and now takes care of 130 clients, the majority of which are mentally handicapped women.
The founder of the convent, Thomas Christ, is buried in the local cemetery.