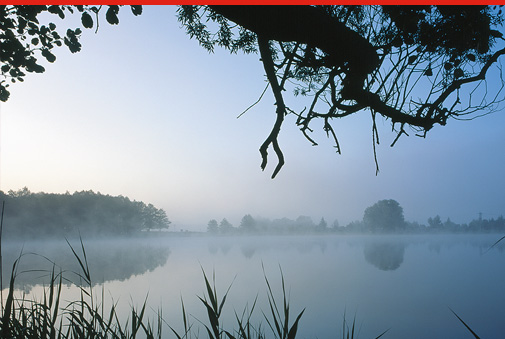 35
Rosnička Pond and educational trail
The oldest records of the Svitavy ponds date to 1538, though their history is undoubtedly even older.
At least six ponds were located around the town, but many of these were drained in the 18th century. Today's Rosnička Pond was founded in 1929 and soon became a popular recreational destination for Svitavy residents.
While the piers, diving tower, dressing rooms, and restaurant were damaged in 1945 and fell into disrepair, the 1960s brought a new era of prosperity for the pond as a swimming hole on the outskirts of town. Gardening colonies grew up around the pond and the sand beach and recreational areas were restored. Rosnička Pond gained an entirely new concept for use after 1990 and now represents an important hiking location. Numerous marked hiking trails, bike paths, and the Sources of the Svitava River educational trails run from the pond.