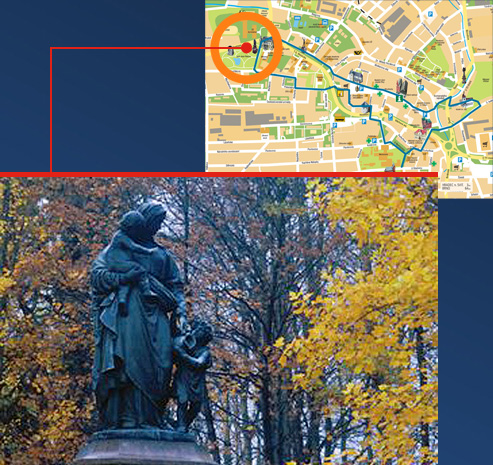 20
Mother's Love sculpture
Ottendorfer wanted to commemorate his mother Katherine was this sculpture and give thanks to motherly instincts in general. Adolf von Donndorf, a professor at the academy in Stuttgart, was awarded the commission to design a bronze sculpture of mother and child.
The pedestal of the sculpture from Swedish granite, including artistic accessories, gargoyles, and water receptacles was the work of Brno sculptor Johann Tomola. Both artists were present at the ceremonial unveiling of the sculpture.
There are four versions of this work in the world: At Union Square in the centre of New York City (1881), in Svitavy (1892), in Weimar with the title Mutterbrunnen (1895), and the Pauliner Brunne sculpture in Stuttgart (1898).
Efforts were made to transfer the sculpture to West Germany after 1979. While unsuccessful, the sculpture nevertheless had to be relocated to the town park (today Jan Palach Park) in 1981 to make way for the town bypass road.