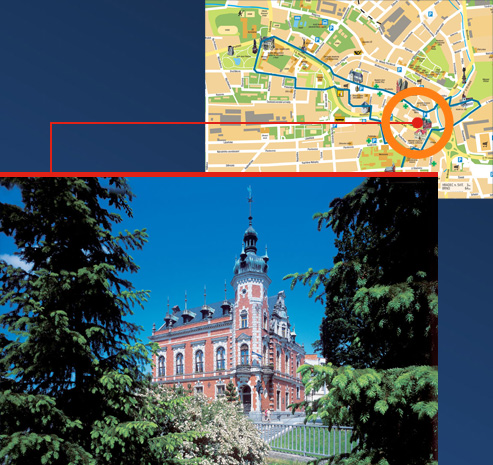 13
Ottendorfer House
Beginning in 1887 Ottendorfer was involved with a plan to build a public library in his native Svitavy. A building parcel was purchased in 1891 on the site of the Ottendorfer family home.
The building was designed by a New York architect and the plans were reworked by Brno architect Germano Wanderly to conform to Austrian standards. The cornerstone of the new building was set on 18 July 1891. The construction work was mainly performed by Svitavy companies. The building shell was completed before the winter of 1891. Work was simultaneously commenced on the construction of the residence for Johann Budig immediately adjacent to the library.
The Ottendorfer Library was ceremoniously opened on 21 August 1892. The ceremony also included the unveiling of the Mother's Love sculpture and was attended by the popular imperial court actor, Dr. Rudolf Tyrolt (1848 - 1929).