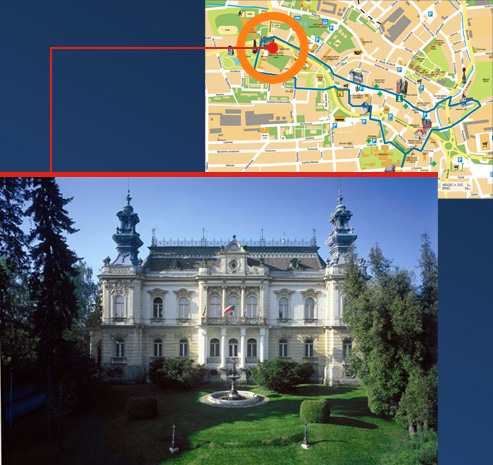 19
Langer Villa (Town Office)
Brno architect Germano Wanderley, the designer of the opulent Ottendorfer Public Library and reading room, created this villa in a historicizing style in 1890. The construction work, completed in 1892, was performed by the architect's son, Hugo Wanderley.
The owner of the residence was the founder of the wood factory in town, Julius Langer, and following his death in 1901 his son Robert. During the economic crisis of the 1930s Robert Langer was forced to sell off his businesses; the villa and its park were threatened with execution. This was likely the reason the villa, park, and adjacent parcels of land had to be transferred to the ownership of the Svitavy Savings Bank. In 1933 the bank leased the villa to the town, which moved its offices from the no longer suitable Old Town Hall on the town square; the town bought the villa outright in 1942.
Following 1945 the Langer Villa remained for years virtually in its original construction condition. It received only the standard grey façade so typical for the period, thus covering the building's rich stucco decoration. The only substantial repair to the building's interior during this period was the painting of the ceiling of the main staircase between the years 1969 and 1971. Today's appearance of the villa is the result of several expensive reconstruction projects on the building's exterior and interior of the building. This work respected the original intention of the builder to create one of the most beautiful buildings in the town. The former farming and technical buildings were also entirely reconstructed in 2004.