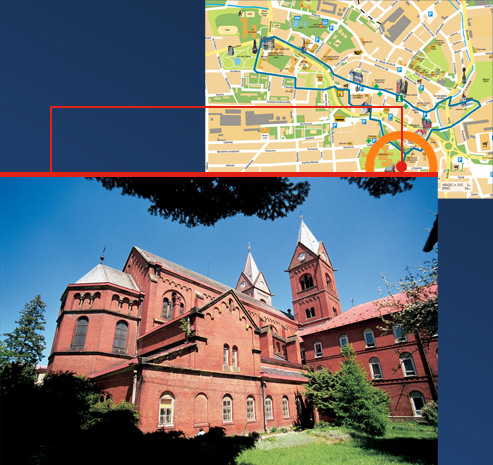 15
Church of St. Joseph
The first building of the Redemptorist Order in Czech lands was founded in Koclířová u Svitav in 1855. In 1896 this residence was transferred to the new monastery with the Church of St. Joseph in Svitavy.
In 1946 German members of the congregation were forced to leave the Svitavy monastery and in 1950 the monastery was abolished with the involvement of the StB (secret state police). The Church of St. Joseph was taken over by the Roman Catholic parish office and Svitavy Hospital established a pulmonary ward (and later others as well) in the monastery building.
The Church of St. Joseph is a Neo-Romanesque three-aisled basilica designed by Josef Schmalzhofer of Vienna and constructed by Svitavy builder Wenzel Ryschawy. The cornerstone of the church was set on 23 September 1894 and the completed church was consecrated by Olomouc Archbishop Dr. Theodor Kohn on 8 September 1896.